Alan Jackson's Honky Tonk Highway Tour with special guest Runaway June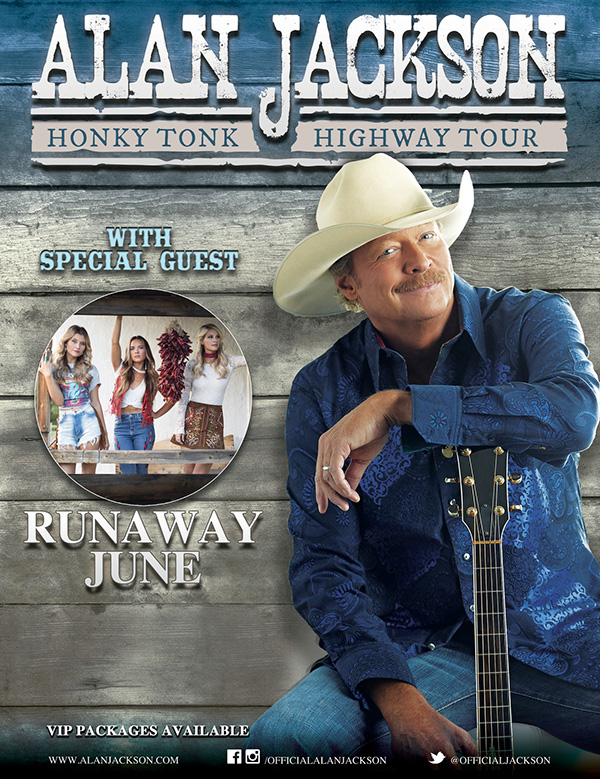 Event date:
Friday, March 16, 7:30 pm
Alan Jackson's Honky Tonk Highway Tour will find the country icon performing hits that have gained him legions of longtime fans, songs that continue to draw new crowds as a younger generation discovers his music. Jackson's repertoire stands the test of time; it has impacted a field of artists who cite Jackson as an influence. It's these same songs – many written by Alan – that earned him his newfound place alongside country music's greatest names and cemented his place in its history with membership in the Country Music Hall of Fame. Fans will hear the songs they love from the man who wrote them and made them famous, including his debut hit "Here in The Real World"…signature songs such as "Chattahoochee," "Drive" and "Gone Country"…party anthems "It's Five O'Clock Somewhere" and "Good Time"…and many, many more.
Tickets
Purchase tickets online through Ticketmaster
Ticket prices: $39.99, $49.99, $69.99, $99.99, & $129.99
Seating chart