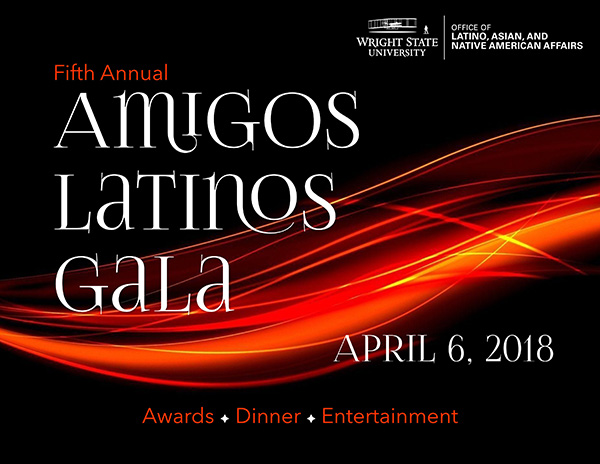 Enjoy a night of festive music performed by Son Del Caribe, dancing, and an array of Latino dishes all while supporting the success of Latino students at Wright State University.

The Latino Asian Native American Center (LANA) has been a model for the Midwest to raise the level of educational attainment in the Latino Community. LANA enhances the success of Latino students, the Latino community, and economic development in the region. We strive to recruit, retain, graduate, connect, and advance Latino students at Wright State University. Wright State University has increased the Latino student population by 30% in the past year. We have over 500 Latino students in our communities attending Wright State University.

LANA is also supportive of the El Puente Tutoring Center, which provides a bridge for Latino youth from Dayton public schools and non-public schools in kindergarten through eighth grade to succeed in their schoolwork. The center has university students who volunteer their time to help tutor Latino youth. We will continue to support El Puente in a variety of ways.

In order for Wright State University and our community to serve Latino students in the best possible way, we need community support. We hope you'll join us for this fun event as we continue to support Latino students.
Tickets
$75.00 per person
Please register by March 30th.
Additional information
Please contact Mia Honaker at (937) 775-2798.