Disney On Ice presents FROZEN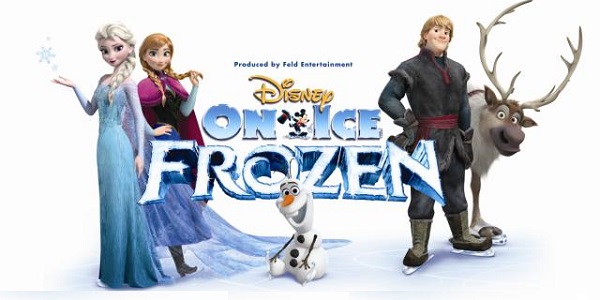 Event date:
Sunday, October 14, 2018, 5 pm
Sunday, October 14, 2018, 1 pm
Saturday, October 13, 2018, 7 pm
Saturday, October 13, 2018, 3 pm
Saturday, October 13, 2018, 11 am
Friday, October 12, 2018, 7 pm
Thursday, October 11, 2018, 7 pm
After two long years, Disney On Ice returns! For the first time ever in Dayton, discover the full story of Disney's Frozen like never before at Disney On Ice presents Frozen! Join Anna as Olaf, Kristoff and Sven help her find Elsa and bring back summer.
Attention show attendees: Due to popular demand and increased traffic, please add extra time when planning your visit to the remaining performances this weekend. Heavy congestion can be expected; we will work to park everyone as quickly and efficiently as we can. It is also recommended that you bring an extra layer of clothing as the arena will be colder than normal because of the ice. Having proper clothing will make for a more comfortable, enjoyable experience for all.

Per Feld Entertainment: Costumes worn by guests 14 years of age and older are not permitted.
Tickets
Purchase tickets online through Ticketmaster.
Prices start at $15.00 or $20.00 (depending on the performance) and are subject to change without notice.
Ages 2 and over need a ticket for entry.
Seating chart
Doors
Doors will open one hour prior to performance time.
Parking
$5.00 per vehicle