Gabriel "Fluffy" Iglesias: One Show Fits All Tour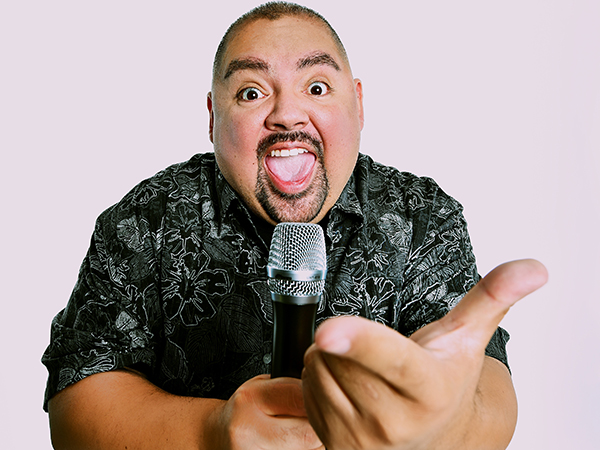 Event date:
Thursday, March 22, 2018, 7 pm
Born in Chula Vista, California, Gabriel Iglesias is the youngest of six children, raised by a single mother in Long Beach, CA.  It was during his childhood that he developed a strong sense of humor to deal with the obstacles he faced. In 1997, he set out to hone his comedic skills, and performed stand-up anywhere he could find an audience; including biker bars and hole-in-the-wall joints. Gabriel's stand-up comedy is a mixture of storytelling, parodies, characters and sound effects that bring his personal experiences to life. His unique and animated comedy style has made him popular among fans of all ages.
Iglesias is one of America's most successful stand-up comedians performing to sold-out crowds around the world. He is also one of the most watched comedians on YouTube with over 300,000,000 views. The comedian has also had the distinct honor of being one of the few to headline and sell-out Madison Square Garden and The Microsoft Theater. Celebrating 20 years in standup comedy, Iglesias is currently on the new world tour, One Show Fits All.
Presented by the Wright State University Activities Board
Tickets
Purchase tickets online through Ticketmaster
Tickets are $28.00, $38.00 & $48.00
Wright State University Students, Staff and Faculty discount
WSU Faculty, Staff, and Students can purchase discounted tickets in person at the Nutter Center Box Office by showing their Wright1 Card. A $10.00 discount per ticket on up to two tickets maximum will be honored for each Wright1 Card holder. This discount is not available the day of the show.
Seating chart
Doors
6:00 p.m.