Lauren Daigle 'Look Up Child World Tour' with special guest AHI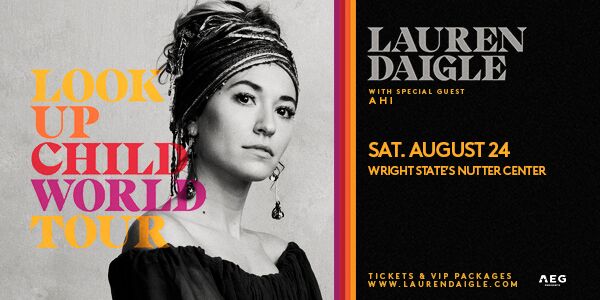 Event date:
Saturday, August 24, 2019, 7:30 pm
Lauren Daigle is a two-time Grammy Award winner, five-time Billboard Music Award winner, and an American Music Award winner. Daigle's Grammy Award winning crossover single, "You Say," has appeared in the Top 40 of Billboard's Hot 100 chart and her Grammy Award winning album, Look Up Child, debuted at No. 3 on the Billboard 200 Albums chart. Her debut album, How Can It Be, has been certified platinum by the RIAA and has produced three certified Gold singles.
Tickets
$25.00, $47.50, $67.50, $87.50 & $99.50
Purchase tickets online through Ticketmaster.
There is an 8 ticket limit for this show.
Seating chart
Doors
Doors will open to the concourse at 6:00 p.m. and access to the arena bowl at 6:30 p.m.