MercyMe's Imagine Nation Tour with Crowder and Micah Tyler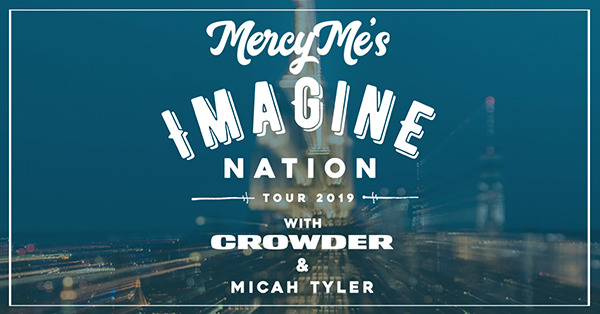 Event date:
Thursday, October 24, 2019, 7 pm
Recent radio favorites "Best News Ever," "Grace Got You" and "Even If" are housed on MercyMe's most current album LIFER, and will be among the hits included in the evening of music. 2019 has reaped both GRAMMY® and Billboard Music Award nominations for the current American Music Award winners. The tour also comes on the heels of the box office shattering film I CAN ONLY IMAGINE inspired by frontman Bart Millard's real-life story behind the beloved MercyMe song.
Tickets
Purchase tickets online through Ticketmaster.
$26.75, $32.50, $42.50, $58.00, $68.00, $78.00 & $153.00*
*Prices subject to change without notice.
Seating chart
Doors
6:00 p.m.