ALABAMA's 50th Anniversary Tour with special guests Exile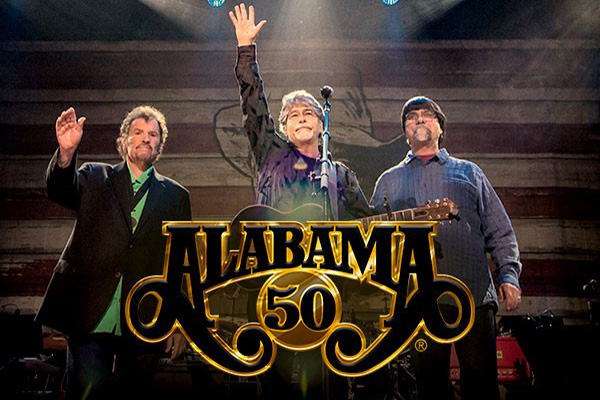 Event date:
Friday, September 24, 2021, 7 pm
It's been 50 years since Jeff Cook, Teddy Gentry and Randy Owen left the cotton farms of Fort Payne, Alabama, to spend the summer playing music in a Myrtle Beach, South Carolina, bar called The Bowery. From humble beginnings picking cotton in the fields to international stars, ALABAMA went on to sell 80 million albums and change the face and sound of country music.
Exile formed in 1963 looking to play small clubs in Richmond, KY, but managed to top both the pop and country charts during their more than 50 year-long career. Their most successful hit, "Kiss You All Over" spent four weeks at the top of the Billboard's pop chart in 1978. In the early 1980's, Exile started to focus on country music. During their run on the country charts Exile has successfully had ten No. 1 singles and many more top 20's. The band will also be releasing two new recording projects in 2018 featuring the newest as well as the greatest of Exile. The five original members of the band reformed in 2008 and continue to tour today.
Face masks
Individuals are encouraged to wear masks when inside and around other people. Doing so is consistent with current CDC protocols and is a courteous way of demonstrating respect of others. Status may change without notice.
Tickets
$35.00, $59.50, $79.50 & $129.50
Purchase tickets online through Ticketmaster. There is an 8-ticket limit per transaction for this show.
Ticketmaster and the Nutter Center Box Office are the only authorized ticket sellers for Nutter Center events.
Seating Chart
Doors
Approximately 5:30 p.m.